There are many questions regarding a DIY
travel to Kuala Lumpur
so here is a trip report with the hope that this can help the first-time visitors of KUL.
First things first. Going to KUL, you need two things: your passport and a roundtrip
plane ticket
. TIP: Note though that if you want to visit
Singapore
, it is strongly recommended, especially if you are flying
Cebu Pacific
, TigerAirways, or
AirAsia
, to purchase just one-way ticket/s from either MNL or CRK – KUL, and then from KUL to SIN, and then SIN to
Manila
. This can be done only if you choose said airlines because if you are taking PAL,
Malaysia Airlines
,
Silk Air
or
Singapore Airlines
, it is NOT recommended to split the tickets since this does not translate to 50% reduction in fare price=).
Now, notice that I opted to go to KUL first, then to SIN last before going to Manila. The reason is simple enough: there are MANY
flights from Singapore
to Manila than
Kuala Lumpur
to Manila. In Singapore, there are 4 airlines that have many flights to Manila. Cebu Pacific has 5 flights to Manila, 1 to Clark, and 1 to Cebu. Even
Air Philippines
has 1 flight to Manila and 1 to
Cebu
.
Tiger Airways
has 1 flight to Clark and 1 to Manila. Jetstar has 2 flights to Manila. For those who have lots to spend, Singapore Airlines has 4 flights to Manila while PAL has 3 flights to Manila. Unlike in
Kuala Lumpur
, your options are Cebu Pacific (1 flight to Manila only), AirAsia (1 flight to Clark only) and Malaysia Airlines (1 flight to Manila and Cebu only). And this is the reason why I advocated for flying to Manila in Singapore because of so many flights to choose from. This is crucial because when it is already time to go home, we need to have the flexibility of either going straight to the office from the airport, or going arriving at around
8 am
and doze off before heading back to work in the PM, or if you simply wanna enjoy to the max and take the evening or late PM flight.
Now, it is perfectly alright to purchase one-way tickets as long as you can establish and show the tickets for your onward travel. The checkin agent in all airports will surely look for your return or onward travel so printout all the tickets to facilitate quick checkin. Also prepare your
hotel bookings
as they might be asked by the immigration authorities.
Airports
Now that you have the tickets, airports where these planes depart and arrive are crucial as this can have an impact on your travel plans.
From Manila, AirPhils and Cebu Pacific leave at NAIA Terminal. PAL departs at Centennial Terminal 2 while Jetstar, Tiger, Singapore Airlines and Malaysia Airlines depart at NAIA T1. AirAsia, Tiger, and Cebu Pacific also have flights that leave from Clark Airport.
This is a pic of Clark Airport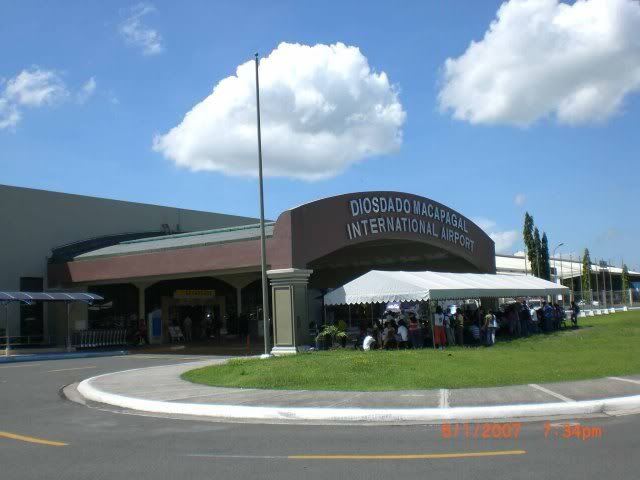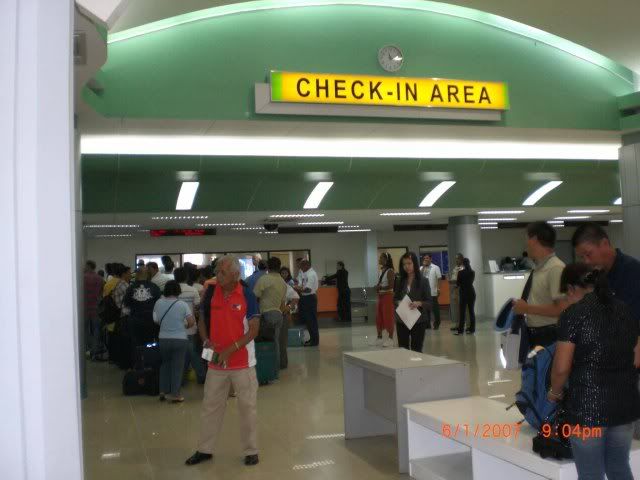 If you take AirAsia or Cebu Pacific, this is how LCCT looks like: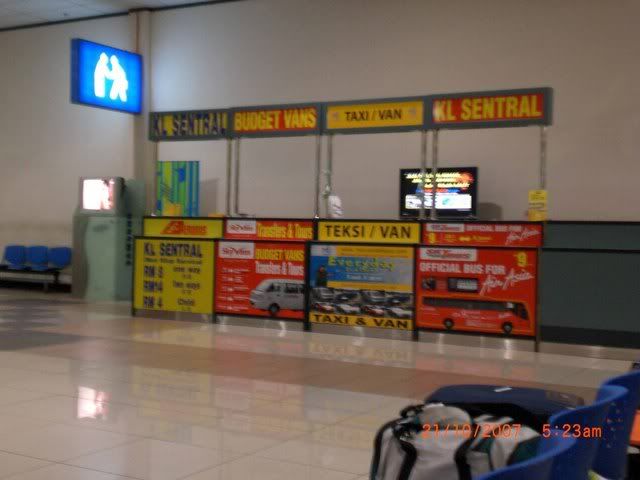 This is where you will buy tickets for buses to KL Sentral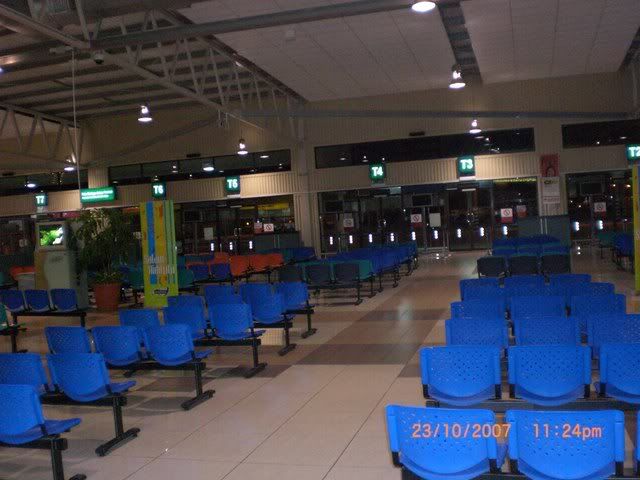 If you are taking Malaysia Airlines or Jetstar (from Singapore), you will arrive at KLIA, the modern and better looking terminal of KL. This is also where you will find the KL Ekspres, the express rail transport from KLIA to KL Sentral in 28 minutes.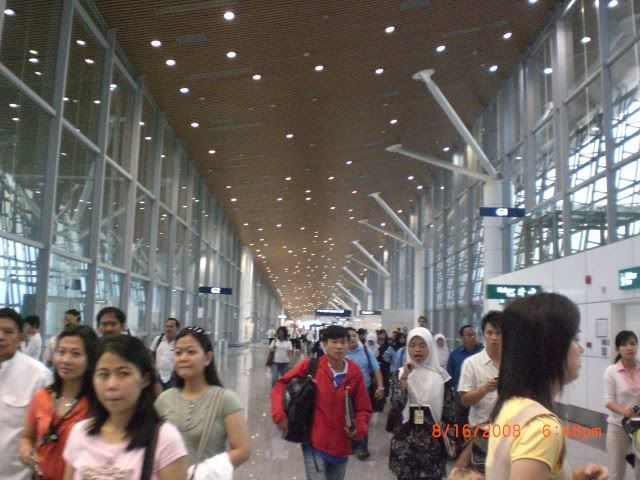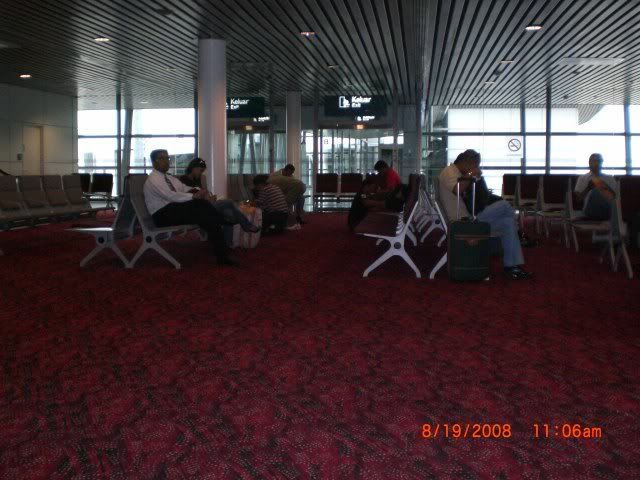 Immigration
In whatever airport you choose to leave Manila, expect to be questioned by the Immigration Officer (IO). TIP: always make sure to completely fill out the Departure Card and DO NOT leave any blank, especially on the ADDRESS ABROAD and OCCUPATION fields. Leaving this blank will surely be a red flag to the IO and he will ask you where you intend to stay in KUL. For hotel reservations, I highly recommended to use
www.asiarooms.com
as they do not charge your card until the day you check in, which means you can cancel your reservation until the very last day=).
Note to government employees and DOST scholars. PHL immigration law states that if you are a govt employee, you should have an authority to travel or mission order with you or any written permission that your bosses know that you are leaving. Note though that the IOs will only know that you are a govt employee if you declare it in the departure form under occupation or you write your plantilla position item in the OCCUPATION field, e.g., Administrative Officer III, Clerk IV, Accounting Clerk I, etc. My suggestion: just put there a generic job like a teacher, office worker, etc and lie like a criminal if asked if you are a govt employee=).
As to the DOST scholars, your names are automatically added into the list of those that need to have travel clearance so if you are a DOST scholar, have your name removed by getting the removal letter from DOST and give it to Bureau of Immigration. Don't forget to bring the slip of paper that will come from DOST that you are free to travel.
Note: there is NO visa requirement for Pinoy holders going to
Malaysia
or Singapore.
Actual Flight
If you are taking Cebu Pacific, better have some baon with you as the flight is almost 4 hours. If AirAsia, don't forget to order online some hotmeals so you wont be hungry for a kinda long flight. For Malaysia Airlines, no need since they have lots of food onboard.
Arrival
AirAsia arrives KUL in the afternoon and this is ideal as buses are still available at the arrivals counter at LCCT and it is better to be lost in KL in the light of day than at night. For Cebu Pacific, the flight arrives past midnight but you can still get a bus if the flight is not delayed. Hence, it is advisable to checkin at Tune Hotel in LCCT as this is just walking distance from LCCT and a regular
shuttle services
the LCCT and Tune Hotel area.
Taking the cab from the airport is NOT recommended because the airport is far from downtown KUL, about 80 kms, and with NLEX-type highways, expect a fast and furious cab driver cruising the very well paved highway at 200-250 kph. If this is your thing, then hop on a taxi when you arrive. Be warned though that Malaysia drivers are like pinoys, they will try to rip you off so better prepare to haggle should you wanna take the taxi. The normal
taxi fare
should be RM 50-70 for the trip downtown KL from the airport.
If taking
Malaysia Airlines
, then you will arrive at KLIA. There is an
express train
that connects KLIA to KL Sentral in just 28 minutes (the usual travel time is 1.5-2 hours, traffic permitting). To those who are staying at Bukit Bintang, upon alighting at KL Sentral (where the bus and express train ends), just cross the road and take the monorail to Bukit Bintang Station. See map below